Clean your criminal lead audience in 5 easy steps.
MailChimp will not send your emails out if your audience exceeds 2000 contacts on the free plan. We automatically archive all contacts in your audience every 20 days so you don't need to worry about this, but if you did want to clean your criminal marketing audience manually you can follow these instructions:
Login to MailChimp and select the audience tab.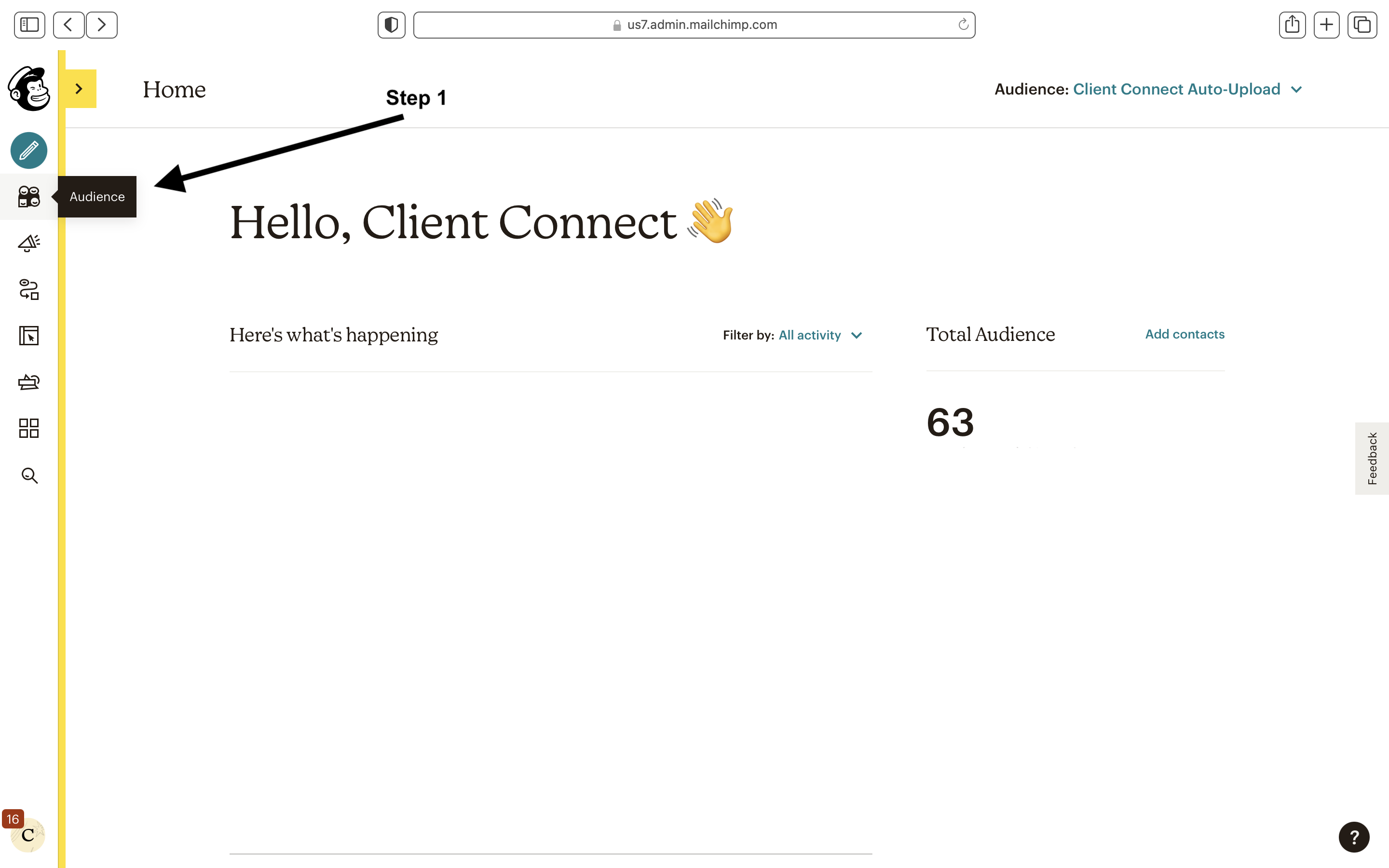 Navigate to the Client Connect Auto-Upload audience, then select View Contacts.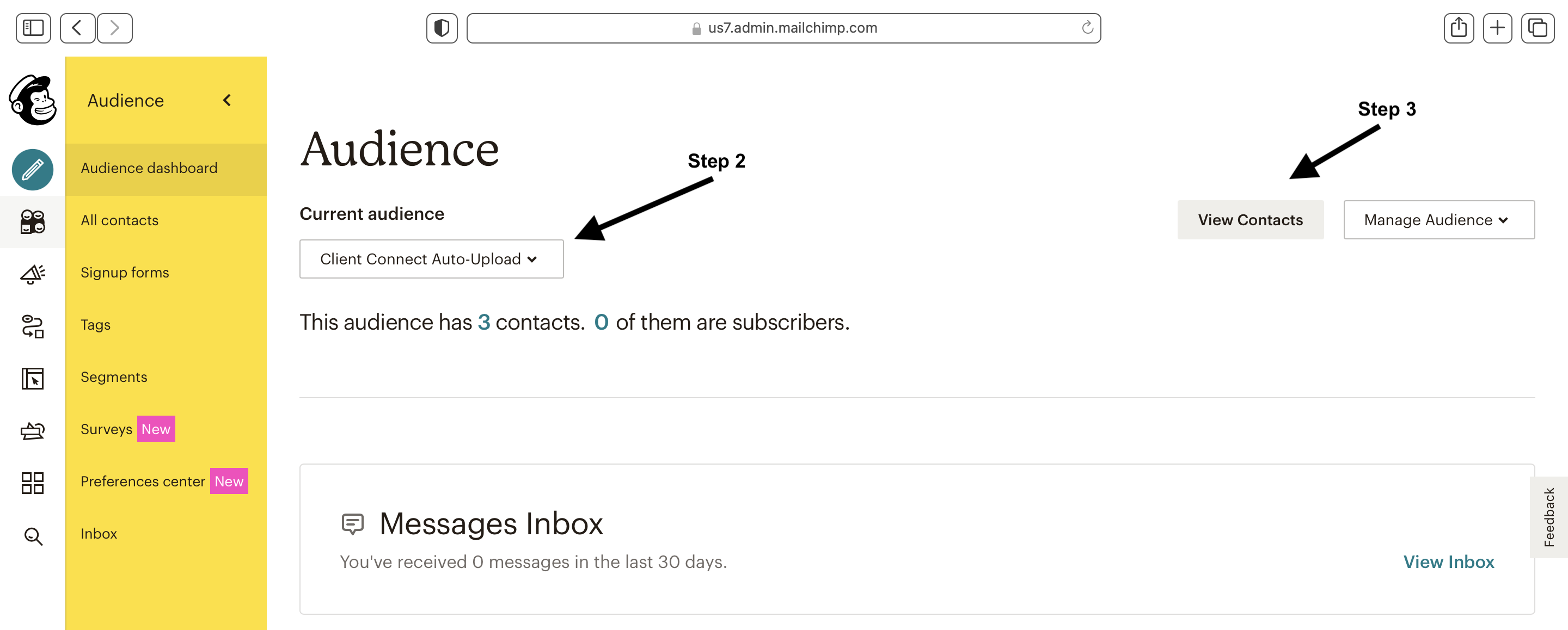 Select the Manage Contacts dropdown menu, then choose the Archive all contacts option.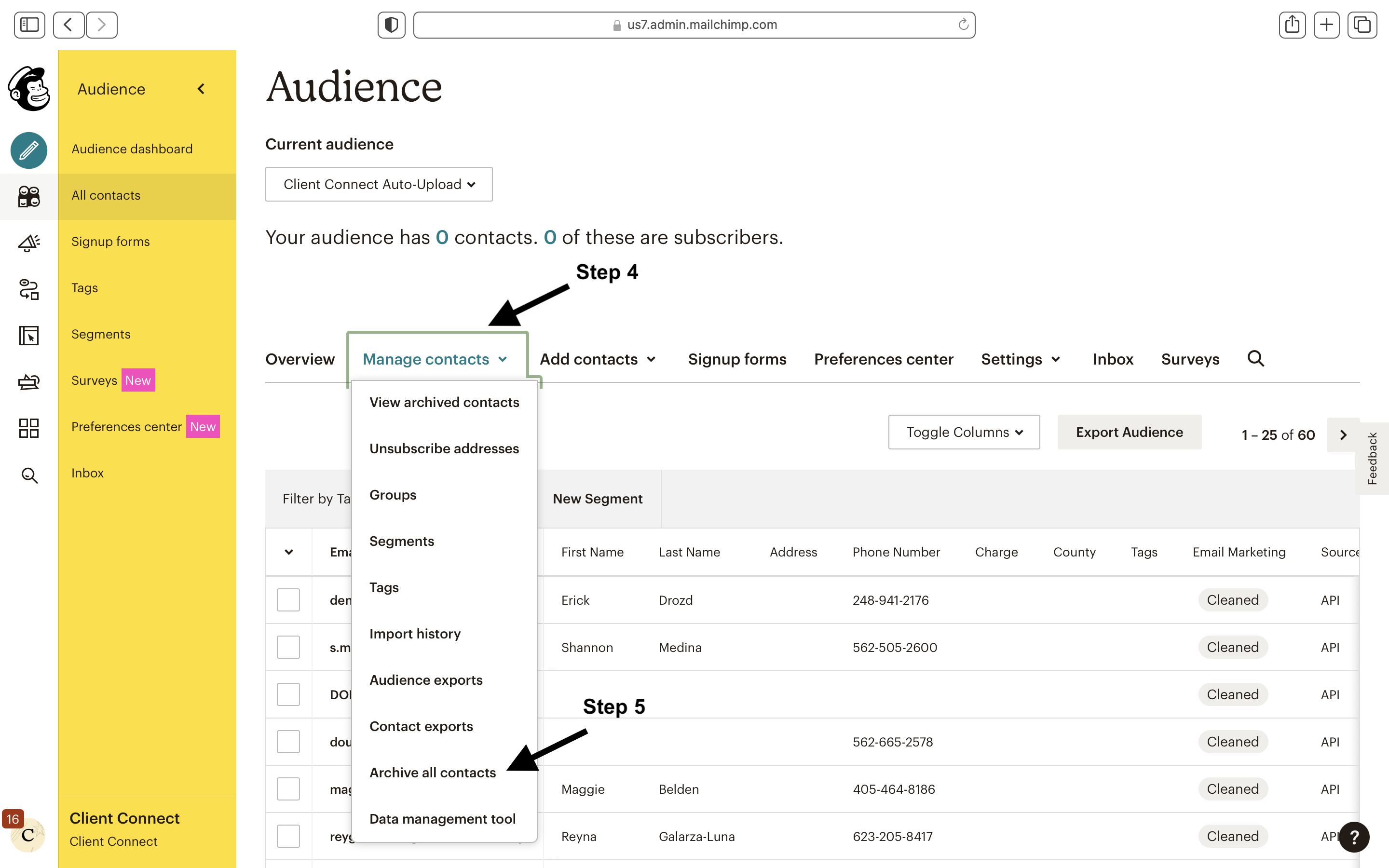 Type ARCHIVE in the text box, then click the Archive All Contacts button.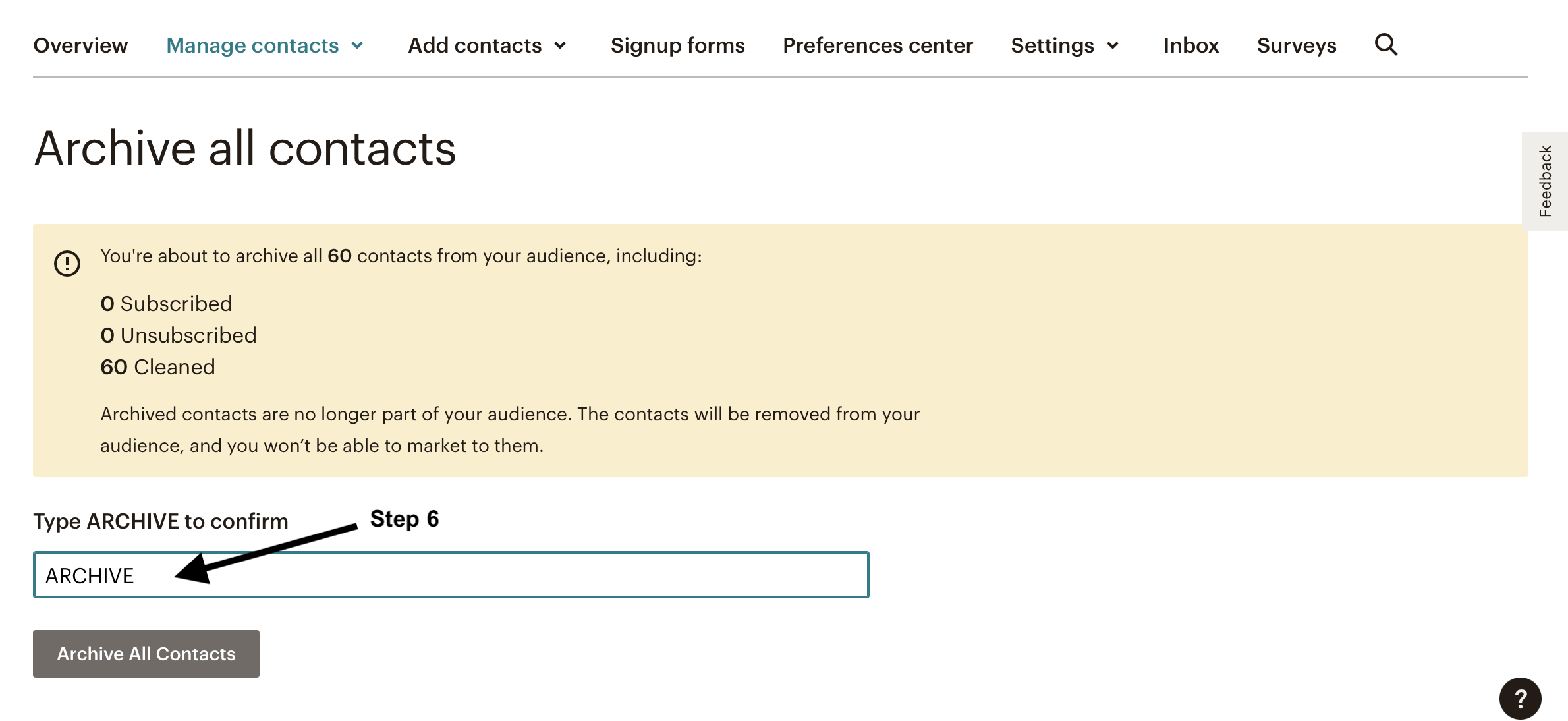 Its that easy! Your contacts have been archived and won't count towards your audience limit. Check back in 90 days to perform another cleanse if needed.

Congratulations! You've successfully cleaned out your criminal lead audience. You can always view and download your archived contacts by clicking View Archived Contacts in the Manage Contacts dropdown menu.
Be sure to check out our other criminal defense marketing guides!
---
Having trouble? Contact us and we'll troubleshoot with you.