Segmenting campaigns by crime type
To start automating emails to prospective clients in your county, you first need to connect your MailChimp account to your Client Connect Dashboard. You can do so by selecting the "Automation tab" on your Client Connect dashboard. If you don't have a MailChimp account already, you can create one** here** . Note: to send different criminal defense marketing emails based on crime type, you will need to upgrade to MailChimp's Standard Package.
Once you've provided us with your API key, you'll be ready to setup a criminal marketing campaign that will automatically email arrestees of a given crime type an email of your design. This guide will explain how to setup campaigns for these crime categories:
Violent Crimes

Thefts

Drug Charges

DUI's

Weapon's Charges

Sex Crimes

Other (Trespassing, Threats, Evading arrest, etc.)

___________________________________________________________________________________________
To setup your campaign for a crime category, login to MailChimp and select the Automations tab.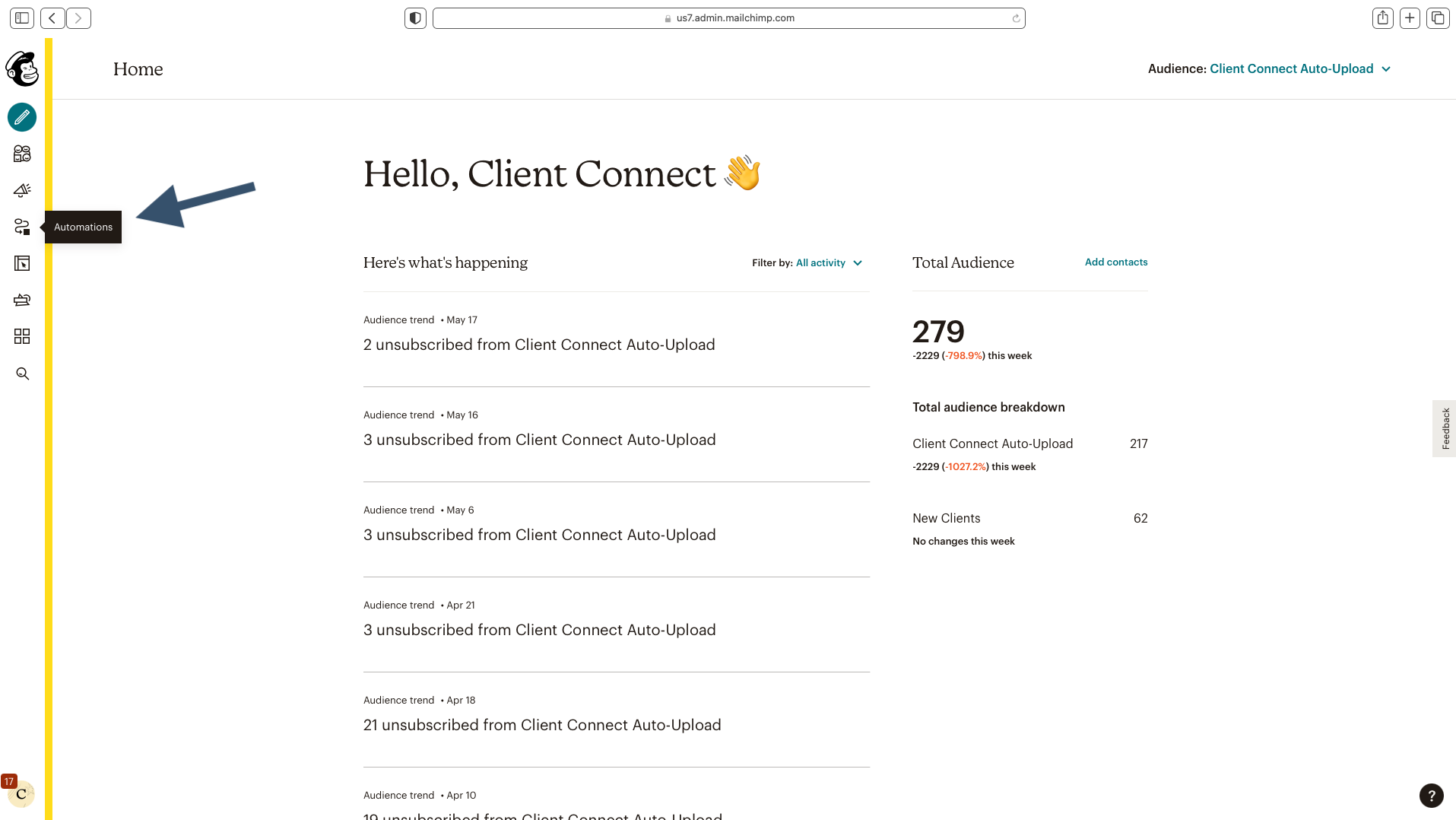 Click on the Create button, then select the Customer Journey option.

Name your campaign, Select the Client Connect Auto-Upload audience, then Click Start Building.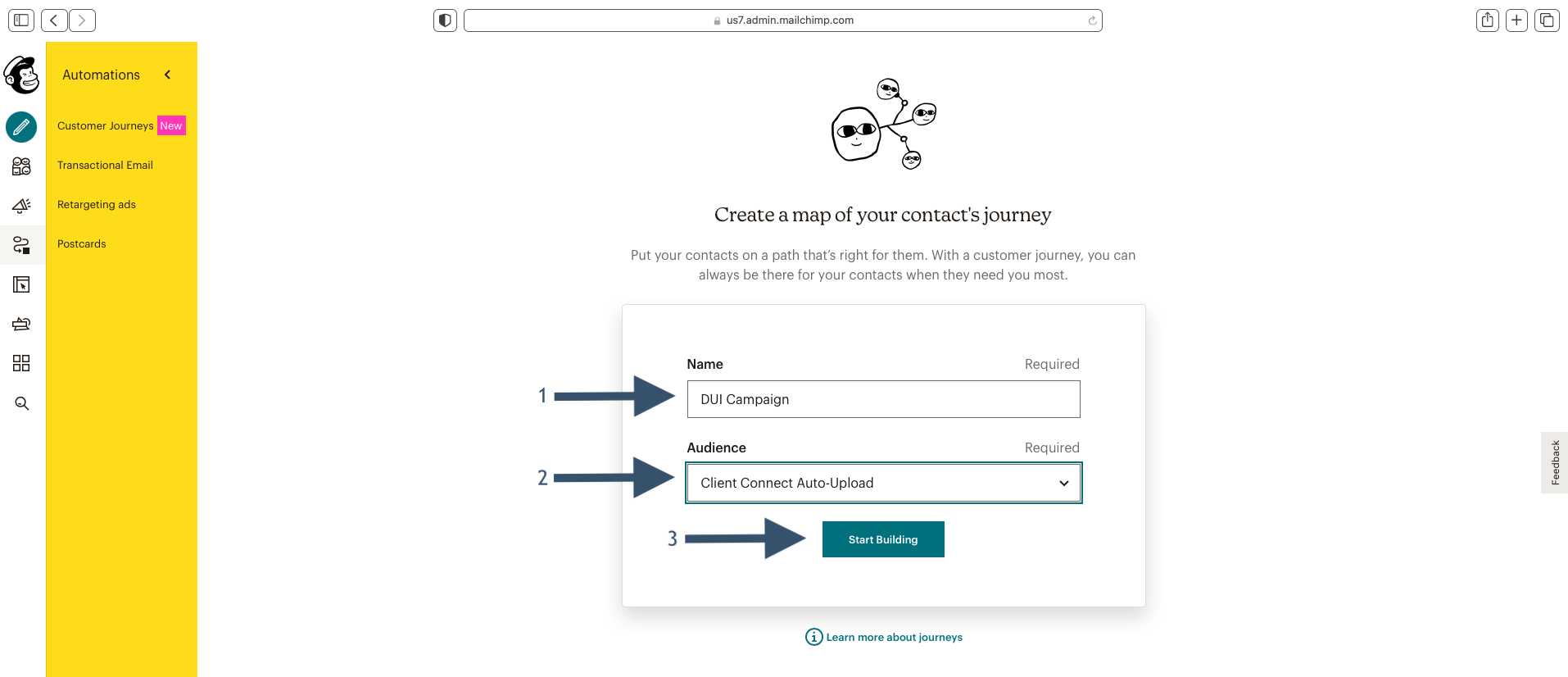 Click on the Choose a Starting Point button.

Select the Tag added box.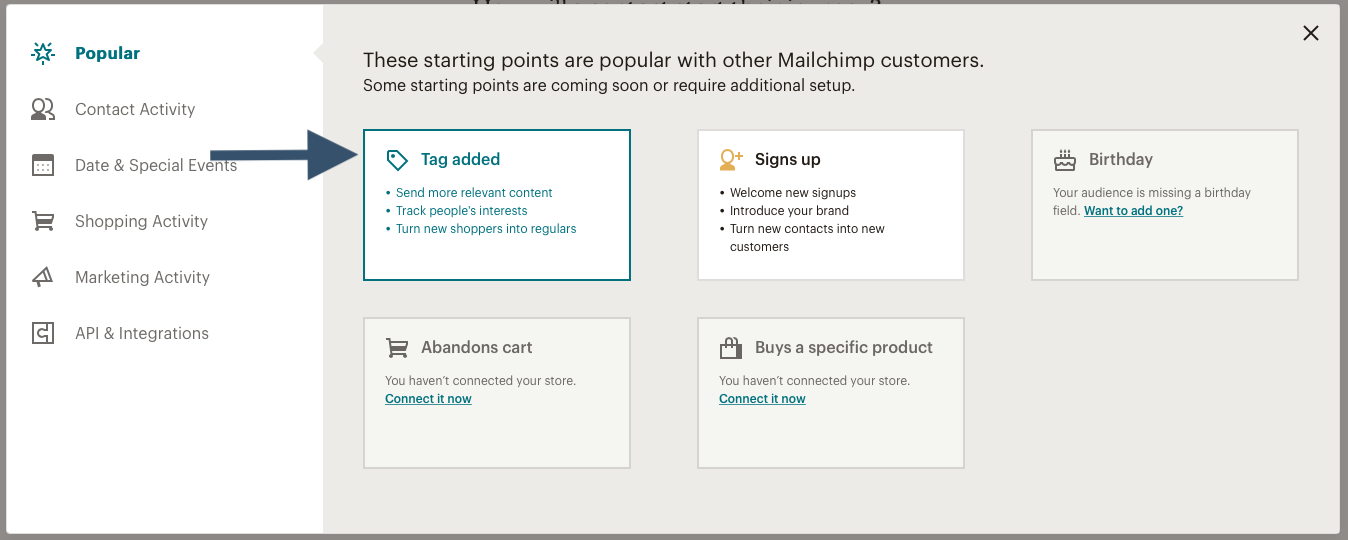 Click on the Tag field and choose the crime category you'd like to target. For this example, we've chosen DUI's. Next, Click on the Save Starting Point button.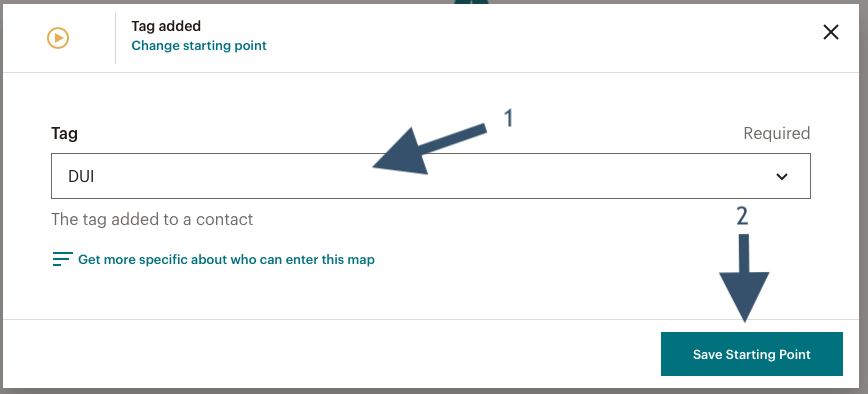 Click on the Send email box.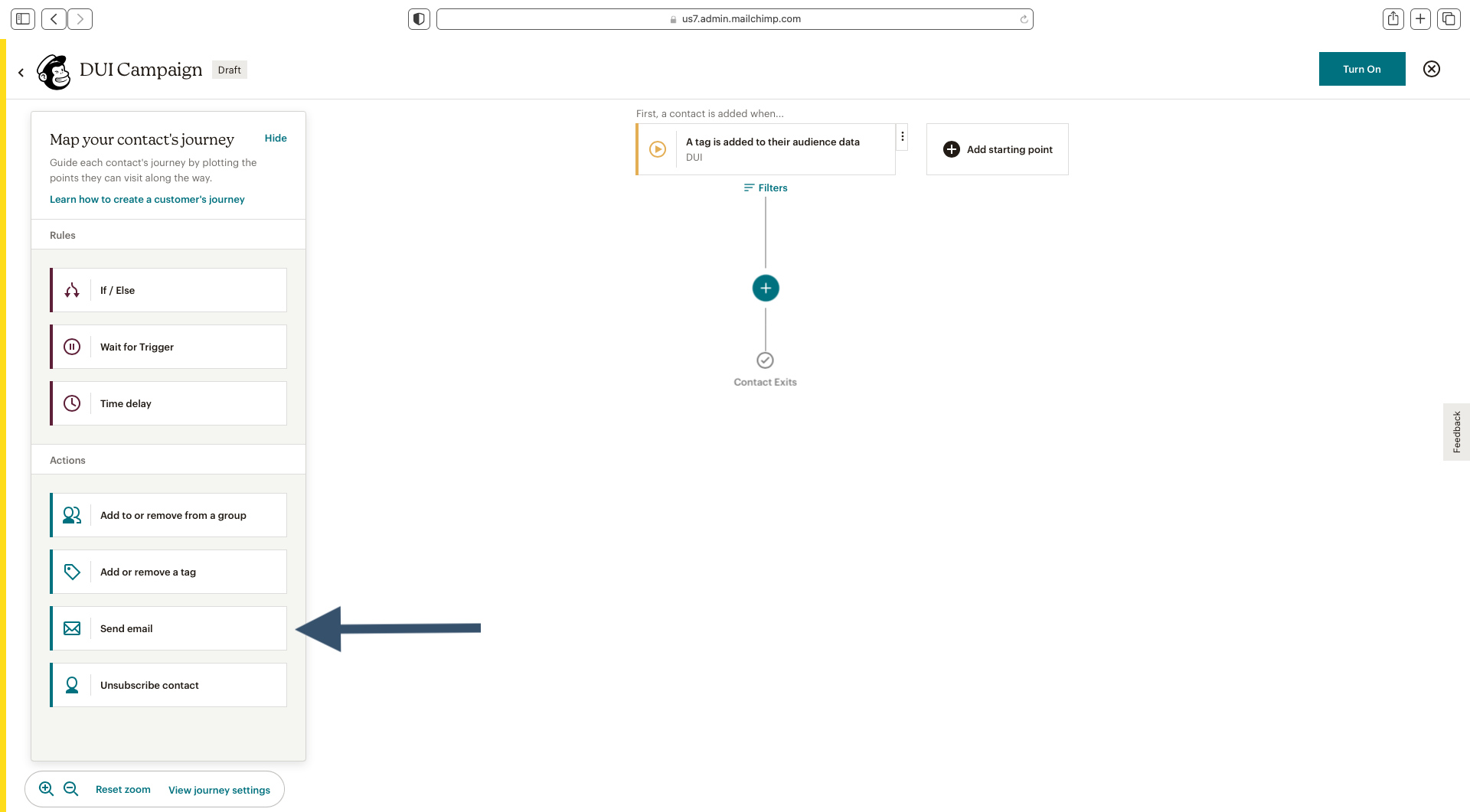 Click on the Blue Circle with the + symbol.

lick on the Gets email box when it appears in your journey.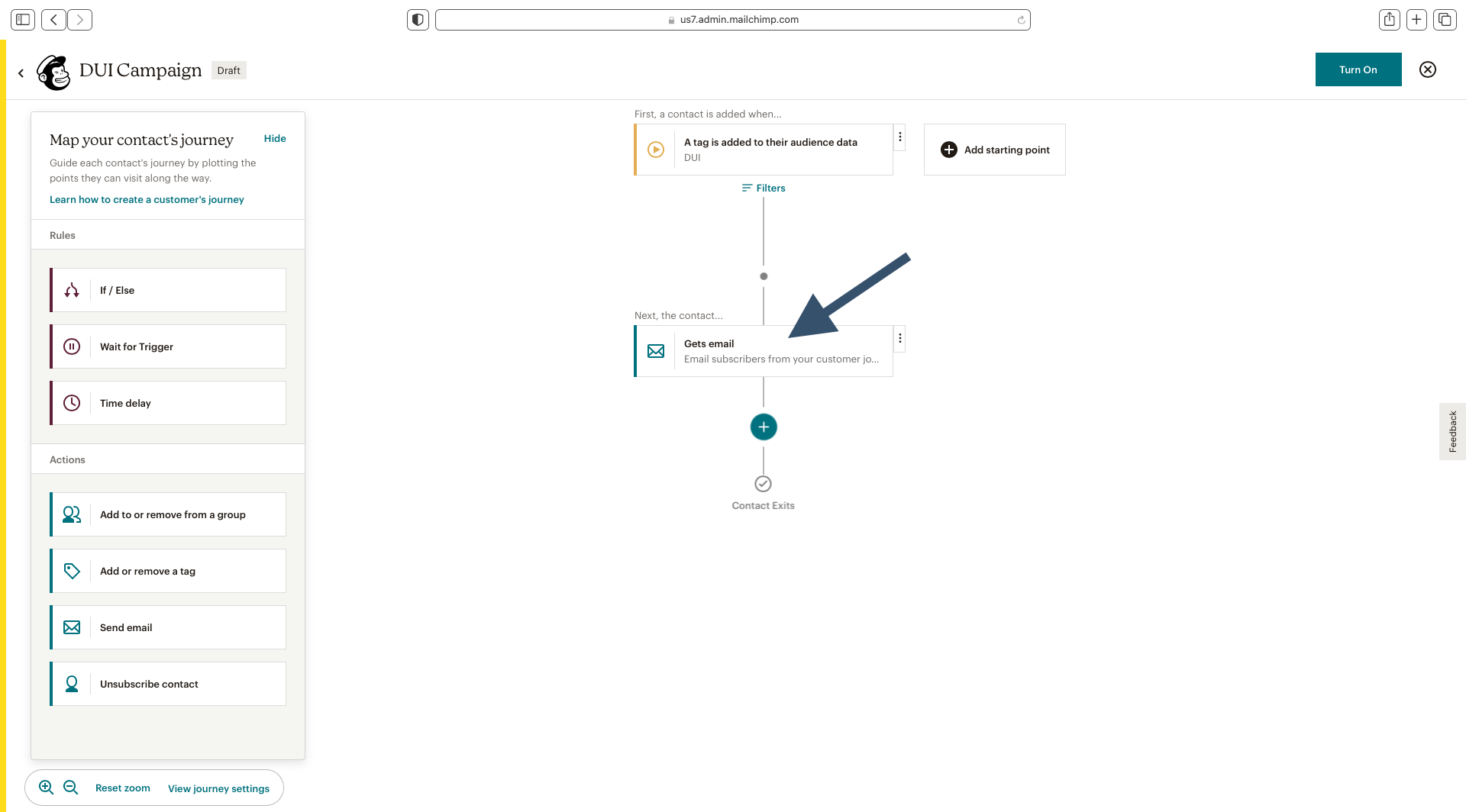 Edit your Subject Line, Select a Template (or design one), then click on the Close button.
Feel free to check out our guide on designing emails that populate with recipients name & exact charge.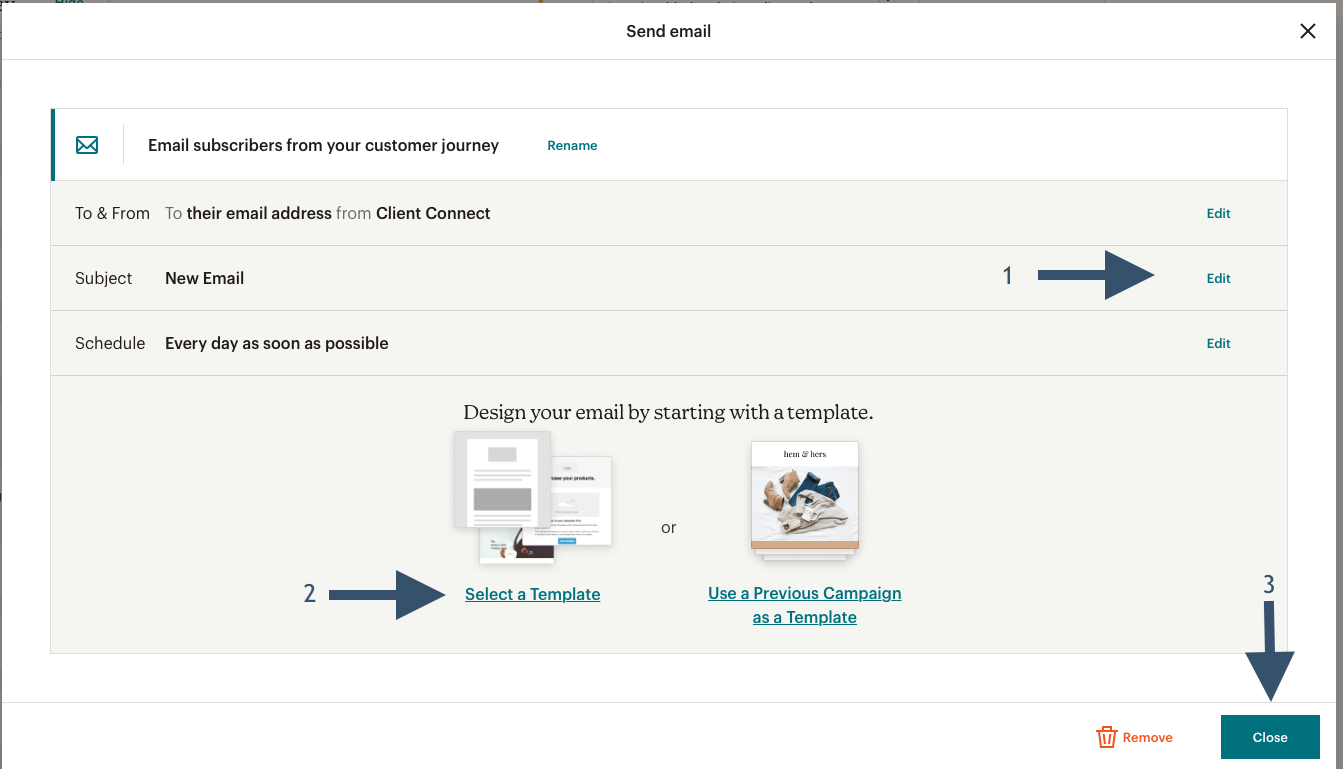 Click on the Turn On button.

Lastly, Click on the Share information box, then hit the Turn On button.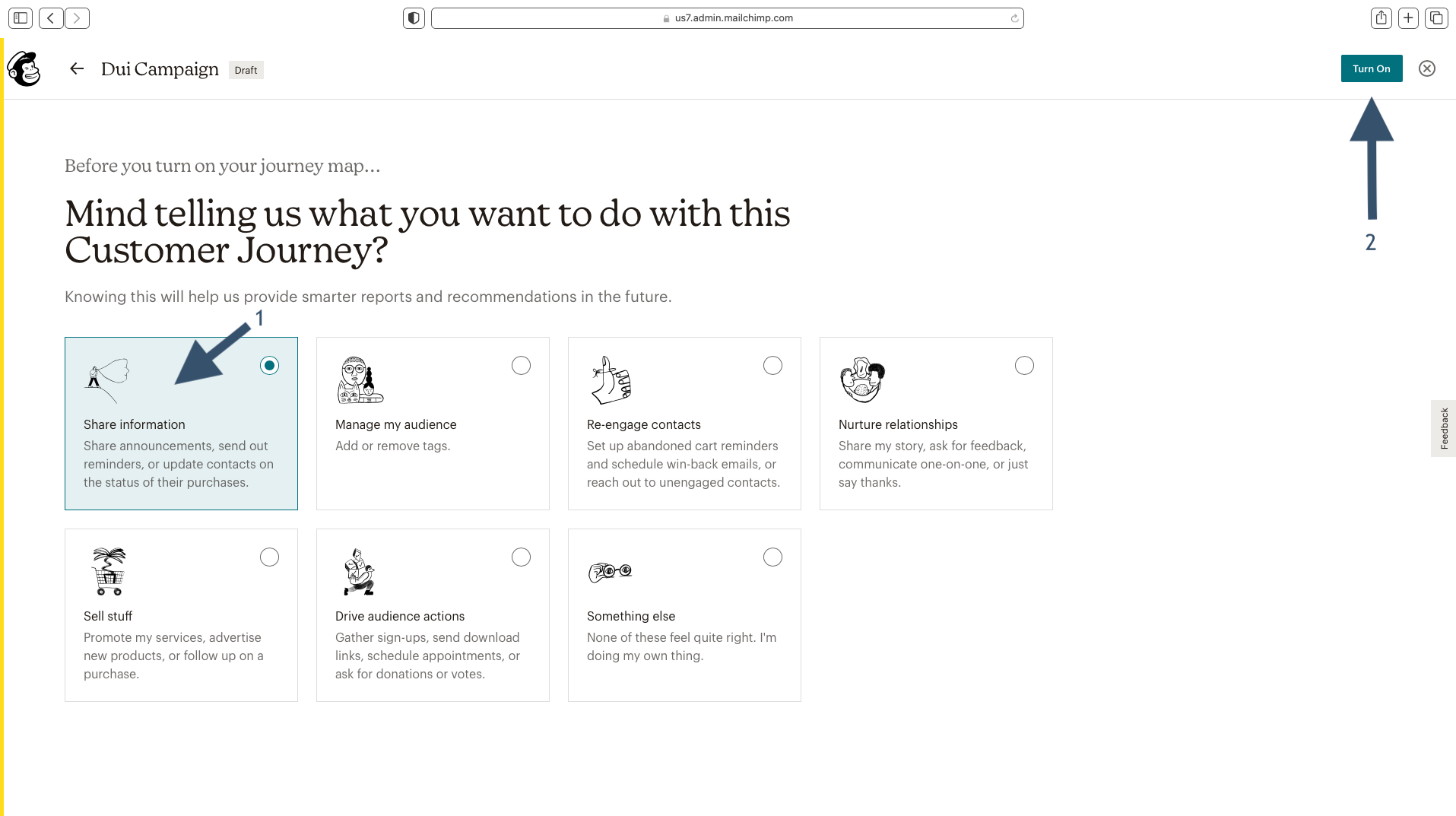 Congratulations! Criminal leads with charges from the category you've selected will receive the email you've designed for them.
Be sure to check out our other criminal defense marketing guides!
Having trouble? Contact us and we'll troubleshoot with you.