Conversion: How to add a button to your campaign.
Every email needs a call to action. Buttons serve as a visually appealing call to action that makes it easier for a lead to get in touch with you. This guide will explore how you can setup two different types of buttons:
Buttons that call a phone number.
Buttons that redirect to a website page.
Navigate to the campaign you'd like to edit and select the Edit button.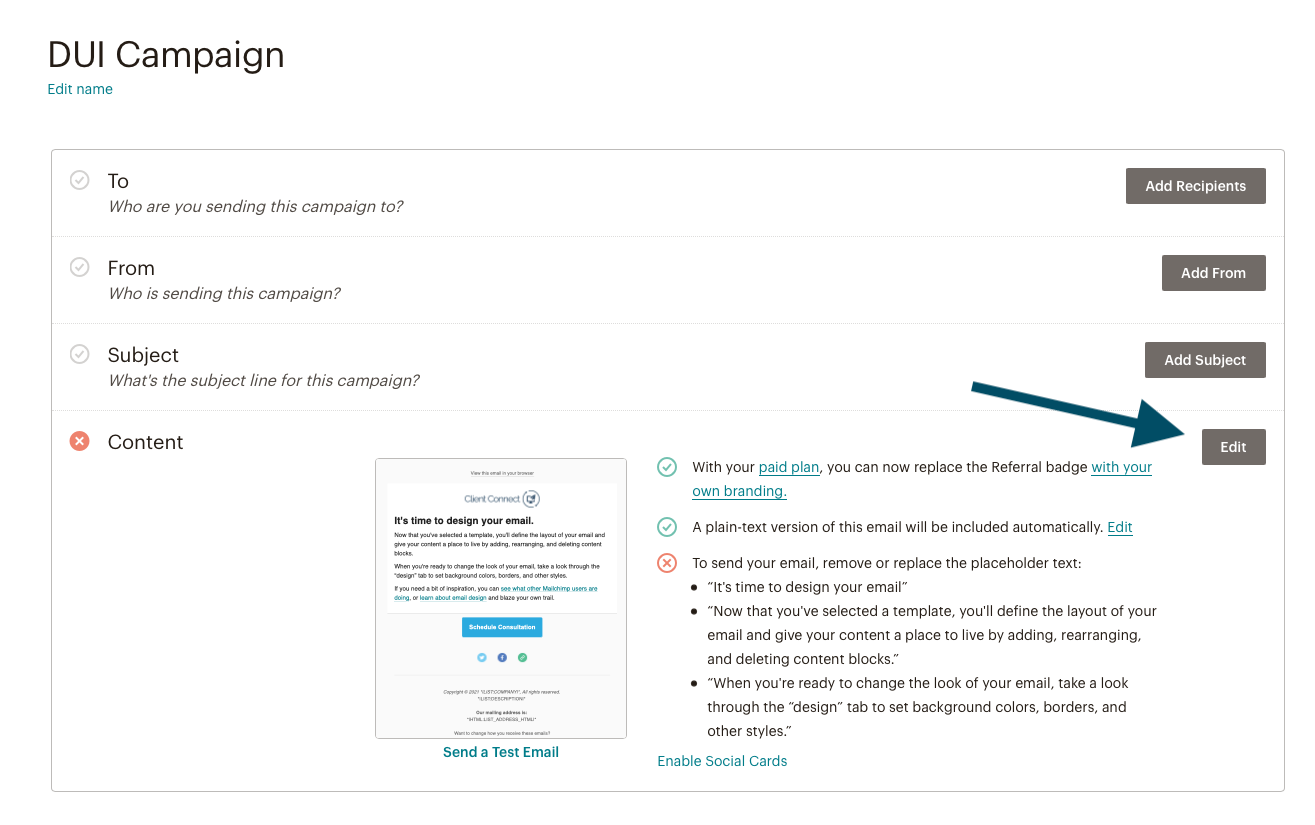 Drag the Button block from the blocks section into the portion of your email you'd like it to be in.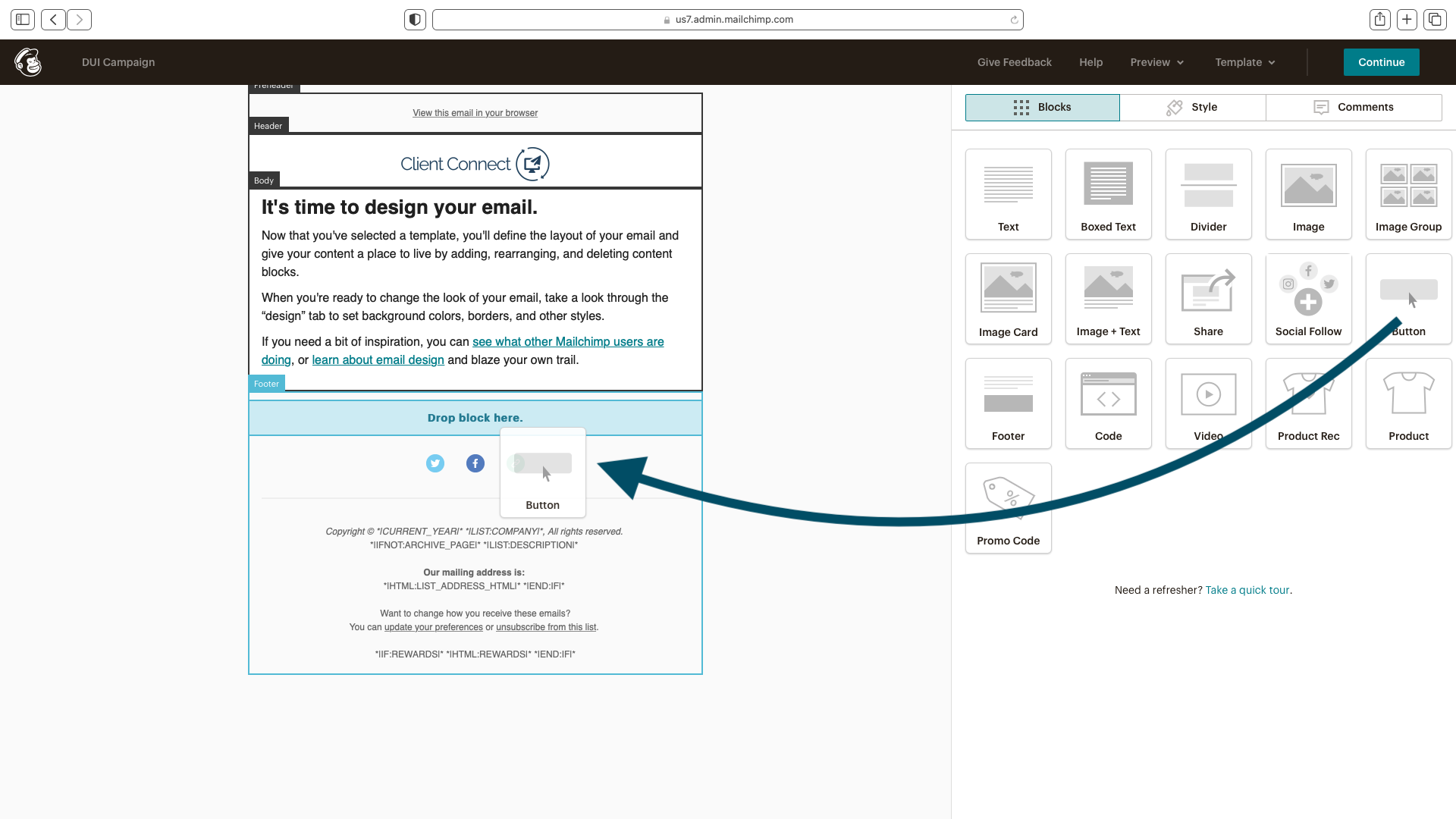 3a. If you'd like to redirect to a web-page, edit your button text, then paste in the web address you want your button to redirect to.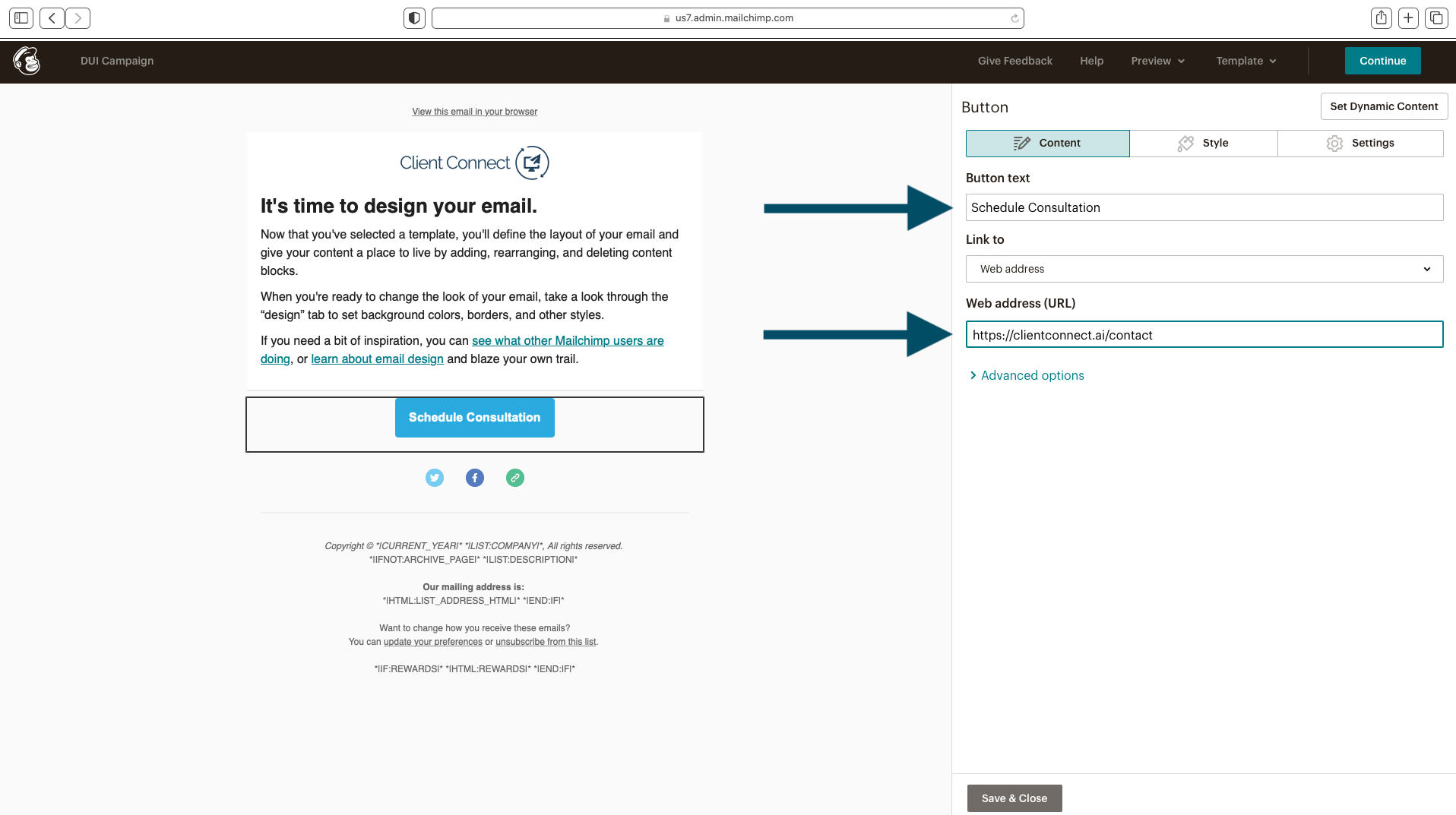 3b. If you'd like the button to call a phone number, edit your button text, enter prefix tel:+1, then add the phone number your want your button to call. Be certain to follow this exact format: tel:+1###-###-####.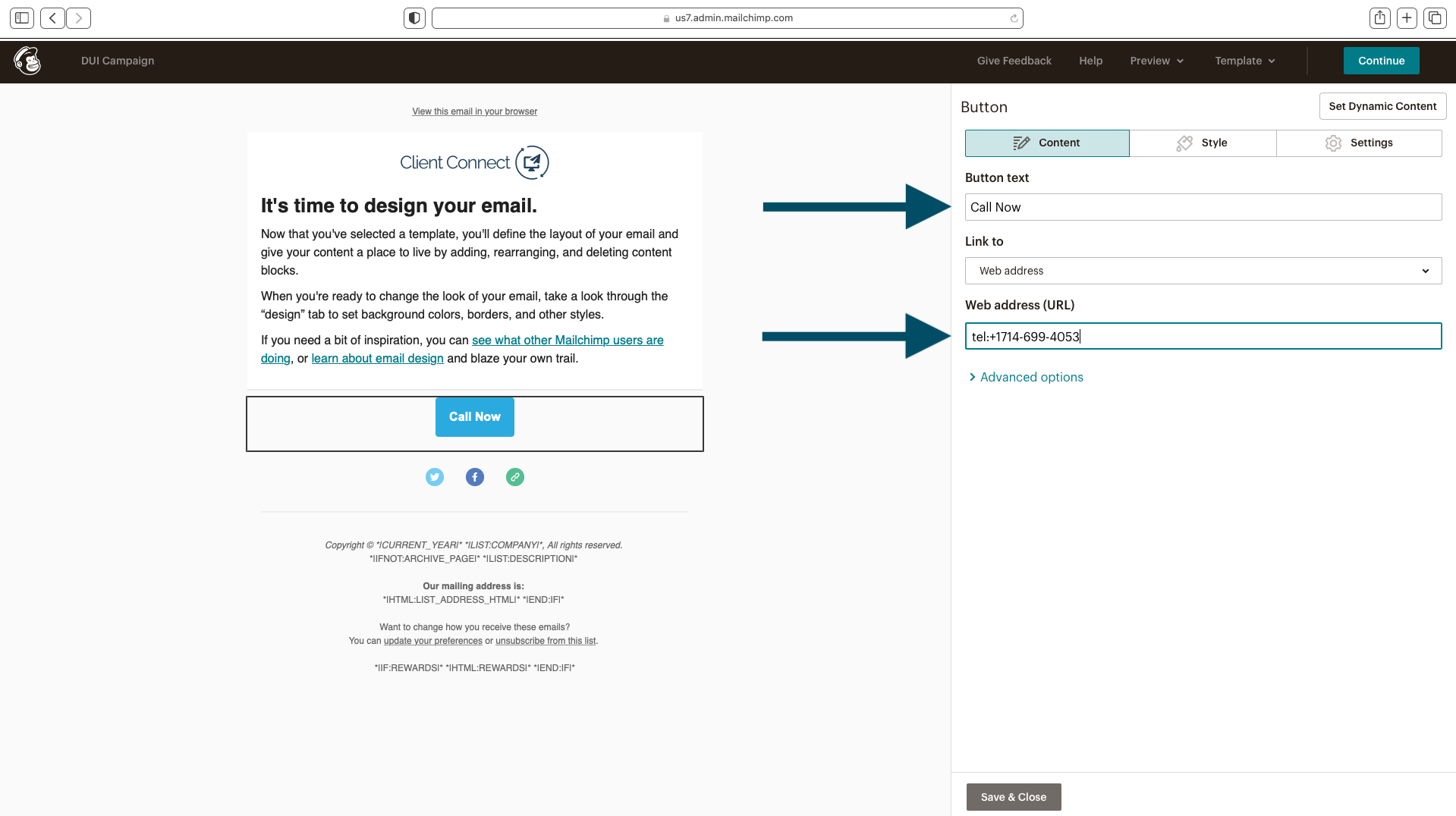 Congratulations! You've added an easy call-to-action to your email template. Now, make sure to test your email by sending it to yourself.
Be sure to check out our other guides!
Having trouble? Contact us and we'll troubleshoot with you.